What we do
kitchen and bath remodeling
sheetrock repairs
Decorating Service
Carpentry Service
Flooring & Tile Service
Hang Mirrors
---
Need Our W9 For Your Records?

CLICK HERE
About us
Who are we?
One Call Kitchens and Baths is a group of service specialists with a combined experience of over 50 years in kitchen and bath remodeling and general contracting business. We specialize in all types of kitchen and bath remodeling including doors, door hardware, cabinets, carpentry, painting, stone countertops, tile floors and backsplash, mirrors and much much more.
One Call Home Handyman was started by Kyle Pentecost to assist Houston home owners in accessing high quality kitchen and bath remodeling, at a reasonable price, with the knowledge that the work performed in their home would be performed by highly qualified craftsmen.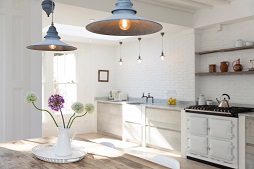 We do kitchen and bath remodeling in almost any area in and around Houston including but not limited to Houston, Memorial, Spring Branch, River Oaks, West University, Southside Place, Bellaire, Southampton, Southgate, Montrose and many others. If your project is inside 99/Grand Parkway, we can help!!!

One Call Kirchens and Baths always provides free over the phone estimate for all your small kitchen and bath repair needs and are available by phone or you can Contact Us Online. We will be pleased to provide you with free over the phone pricing for all labor and materials as well as an estimate of the time to complete your small jobs at no cost to you. If your job is large and needs a written estimate and/or requires a trip to your location, an evaluation fee of $130 will apply.

Want to see some of work? Click Here

---
If you would like to have the ability to set future appointments and keep in touch with us, please Download our mobile app at:


NOTE:
As a general contractor, all electrical, air conditioning and plumbing projects are performed by licensed master electrical contractors, air conditioning contractors and plumbers.
---
---


Check Out Our Blog